After writing this series of blog posts about the background, culture, economy and history of Cuba, I have almost forgotten that we are going to Cuba to learn AND have fun! In my excited anticipation for the trip, I researched some fun things to do and see while in Cuba. Here is a list of my top 11 picks.
1.
Visit University of Havana.

Well we are a group of college students after all! I think it would be a great experience to see what the Cuban school system looks like and marvel on the University's beautiful campus buildings. It will also be neat to see where many of our Cuban penpals attended school before becoming bloggers, writers and journalists! Founded in 1728, University of Havana and its 60,000 students occupy a good chunk of central Havana similar to how Flagler College is the center of our town here in St. Augustine, Florida.
2.

Snack on Cuban street food.


If you read my last Cuban blog post: Cuban Cuisine then you have feasted your eyes on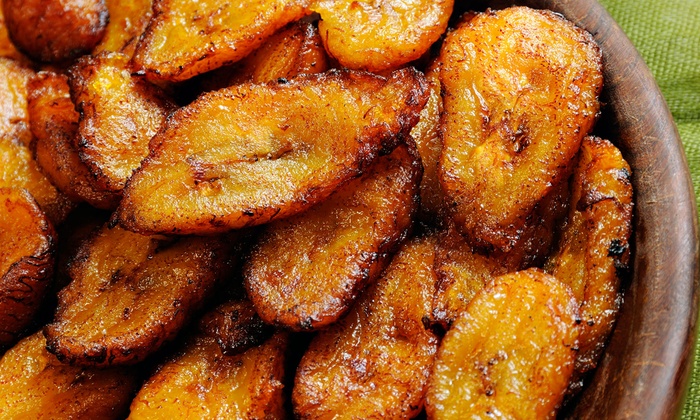 some yummy Cuban dishes! Small businesses and new entrepreneurs are popping up as street vendors throughout Cuba. A quick and easy way to get sweet plantains on the go!
3.
See Interactivo perform. The Cuban music group Interactivo is famous throughout the island and sells out shows wherever they perform. While writing my blog post on Cuban Art and Music, I fell in love with the lively soul behind Cuban music. We can check Interactivo out at the Berto Brecht theater in Vedado on Wednesdays.
4.
Hang out in Plaza Vieja.
Havana's "Old Plaza" is a charming place teeming with culture. Art galleries and coffee shops are my soul food, so I would love to spend a few hours walking around the Plaza Vieja and see what is going on. 
5.

Drive

 to Baracoa.

Baracoa is part of the Guantanamo province, and where
Columbus first landed in Cuba. Another country that Columbus sailed to is the Bahamas, where I grew up. I find this tie to Cuban history interesting. The biggest reason I want to visit Baracao is all the CHOCOLATE which is an important part of Baracoa's economy. There is also a beautiful view of El Yunque, a 575-meter-high table mountain, across Baracoa Bay.
6.
Hike Pico Turquino
Pico Turquino is the highest point in Cuba! What an adventure it would be to spend a day hiking this beauty and see Cuba from above. The hike is known to be challenging, so going up a partial way may be best for the group. However, the wildlife and greenery to be seen will be phenomenal. 7.

Lay in the sun on Varadero's beaches.
An island girl needs salt, sand and sea! Travelling to an island calls for atleast one day at the beach. Varadero is Cuba's most illustrious resort town, and with over 3,000 miles of coastline, you can have your pick of beach spot.
8.
Visit Ernest Hemingway's house. 
I had no idea that Hemingway lived in Cuba. He lived in this house, called Finca Vigía from 1939 to 1960, and wrote most of For Whom The Bell Tolls there. Today the house serves as a museum which I would love to see. Although I have not read any of Hemingway's novels, I recently fell in love with his book, The Sun Also Rises, which I designed a new book jacket for here.
9.
Go to a Baseball Game.
Estadio Latinoamericano is home to two Cuban pro-league teams, and is as big or larger than most American MLB stadiums. Baseball is the nation's favorite sport and many pro baseball players in America are Cuban. 
10.
Visit the Museo de la Revolución.
Housed in a former presidential palace, The Museum of the Revolution is one of Havana's most popular attractions, and features a fascinating look into Cuba's political past. We have been learning so much about the Castro family's involvement in Cuban history and all about Cuban revolutionary heroes, so it would be interesting to see exhibits in the country it happened.
So, where are your favorite travel spots in the world?
Sierra Dawn